Sale!
Corrie ten Boom

Sale Price:
Available on back-order
Compare
Description
n 1940, the Germans invaded the Netherlands, and Corrie ten Boom and her family helped to hide as many Jewish people as possible. They even had a secret room built in her bedroom.
Corrie and her sister were caught by the German army and sent to a concentration camp, where God made sure they always had a Bible to read and plenty of opportunities to share the good news about Jesus.
Corrie's trust in God gave her the strength to go on until the war ended. From then on, Corrie talked about her life to big crowds, saying, "There's no pit so deep that God's love is not deeper still".
Children will enjoy this beautifully illustrated children's biography of Corrie ten Boom, who saved hundreds of Jewish people during World War 2.
Can be read to young children aged 4-5, and read by children aged 6 plus.
Part of the new Do Great Things For Godseries. By exploring the lives of inspiring Christian women, this series will enthuse children about the great things they can do for God.
Contents
Corrie ten Boom: illustrated biography
Further notes about Corrie for adults and older children
Commendations
Linda Allcock
London Women's Convention; author, Head, Hearts, Hands, and Deeper Still
Courage, intrigue, sacrifice and grief combined with a deep faith in Christ make Corrie's life an inspiration for parents and children alike. Imagine the impact this book could have on the next generation—it's like gospel dynamite!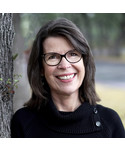 Barbara Reaoch
Former Director of Bible Study Fellowship's Children's Division; author of A Jesus Christmas and A Better Than Anything Christmas
Corrie ten Boom's life will impact your children and show them what it means to live for God.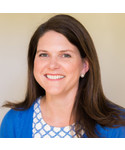 Melissa Kruger
Director of Women's Initiatives for The Gospel Coalition; author of Wherever You Go, I Want You To Know.
As a parent, I want my children to be shaped and influenced by the steadfast lives of other Christians. The "Do Great Things for God" series by Laura Caputo-Wickham is a wonderful introduction to faithful women who courageously served the Lord in a variety of ways. These stories teach as they inspire, and your children will be blessed to learn about Betsey Stockton's missionary dream and Corrie Ten Boom's secret room.
Additional information
| | |
| --- | --- |
| Weight | 200.0 g |
| Dimensions | 240 × 195 × 7 mm |
| Author(s) | Laura Caputo-Wickham, (Author), Isobel Munoz, (Illustrator) |
| Publication Summary | The Good Book Company (2021), 24 pages |
| Published Date | 2021 |
| Page Count | 24 |
| Language | English |
| Product Type | Hardcover |